Since Bitcoin (BTC) has been trading above the psychological price of $20K, Glassnode has released its weekly on-chain report titled "Hammering Out The Bottom," scrutinizing the stakes and the risks that may lay on the road ahead.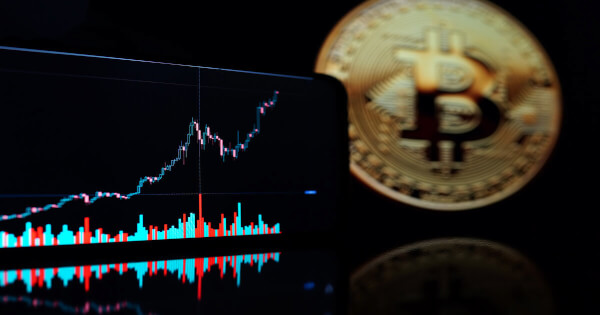 The market insight provider stated:
"Bitcoin has rallied back above the $20k level this week, pushing off a low of $19,215, and trading as high as $20,961. After consolidating in an increasingly tight range since early September, this is the first relief rally in many months."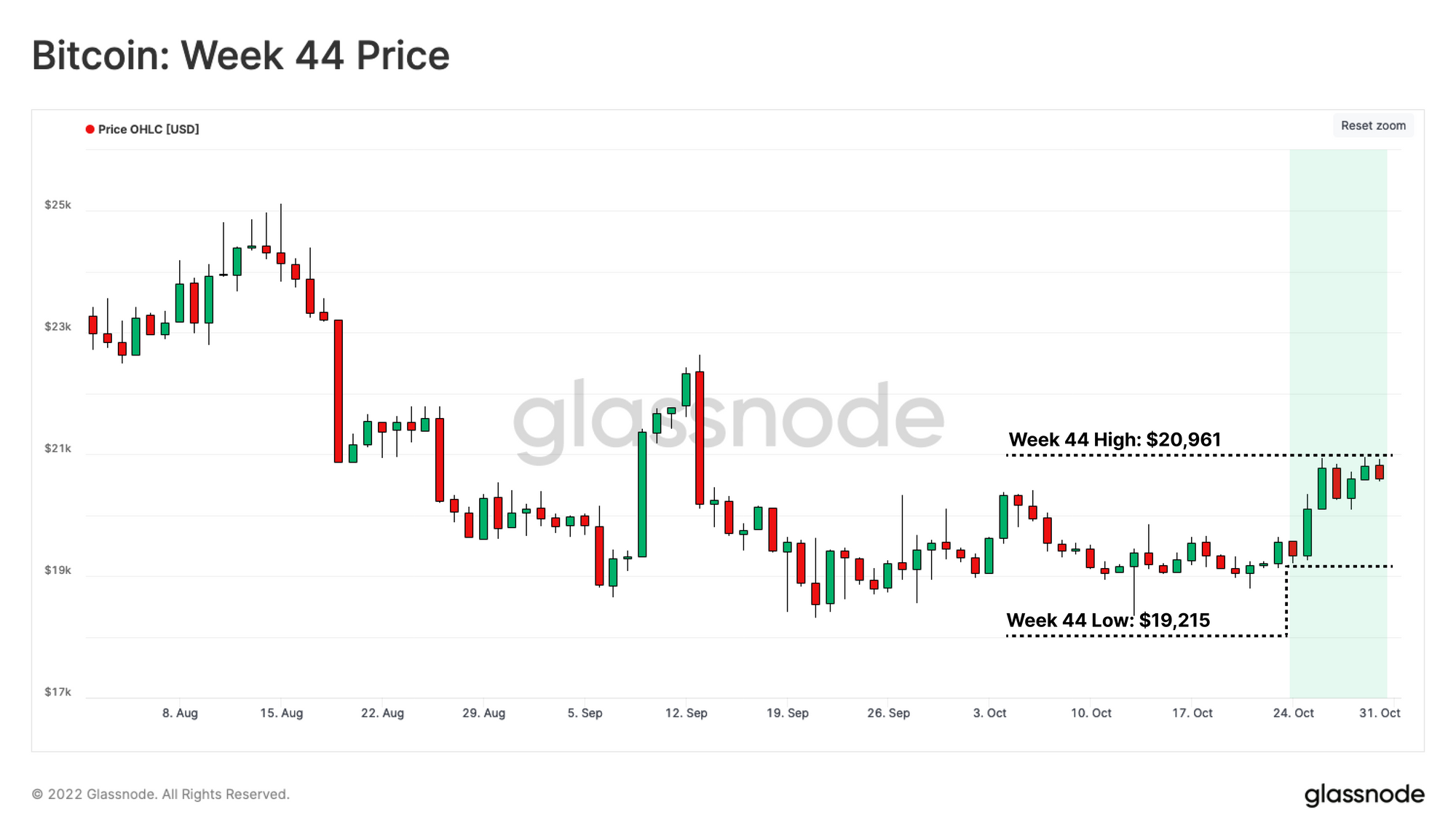 Source: Glassnode
Bitcoin was up by 6.6% in the last seven days to hit $20,626 during intraday trading, according to CoinMarketCap.
With the realized price being the average acquisition price per coin, Bitcoin is presently approaching the underside of the realized price set at $21,111. A break above it would signify notable strength.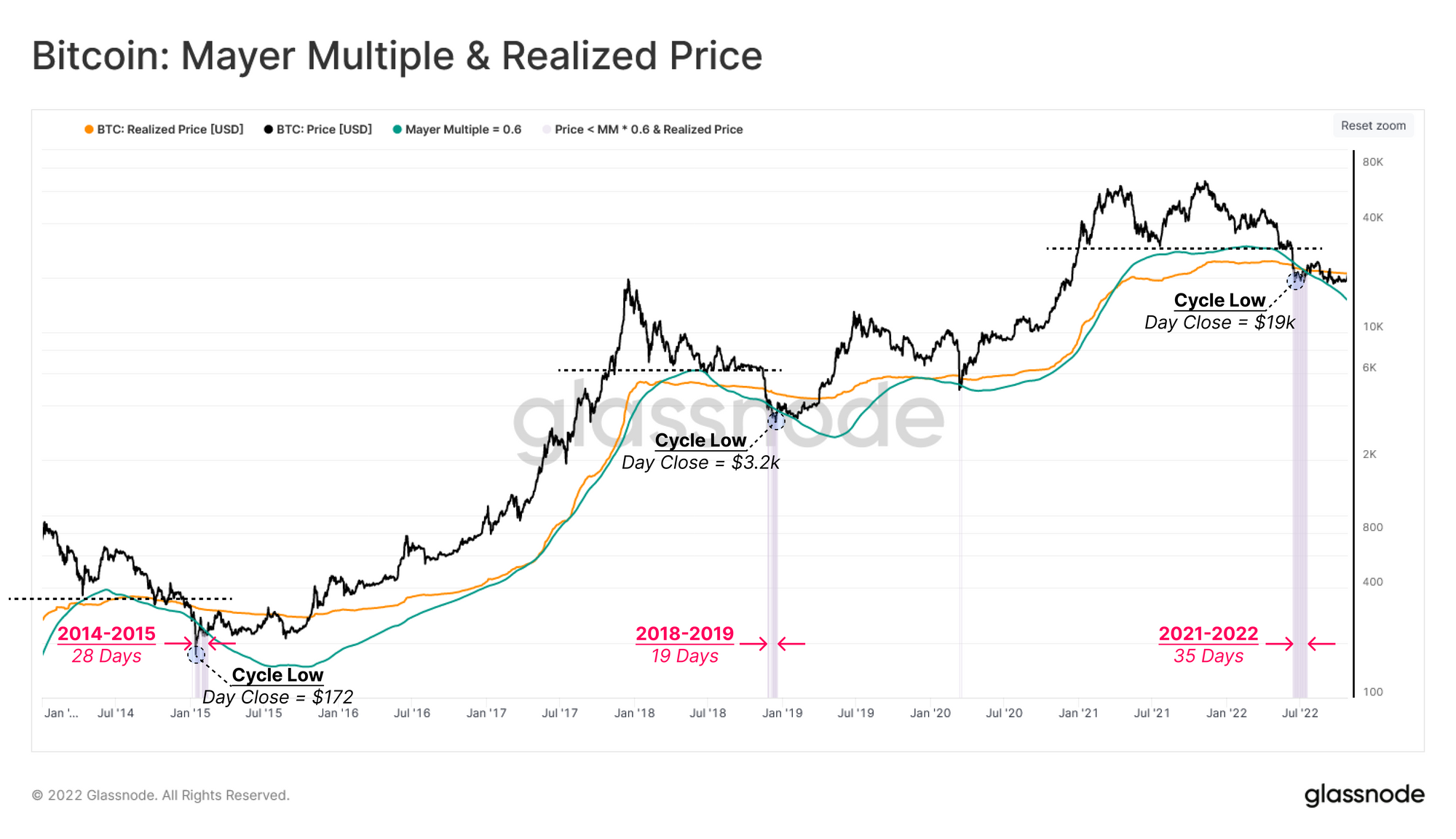 Source: Glassnode
Redistribution of wealth continues to happen
During the Bottom Discovery phase, diminishing investor profitability usually triggers the redistribution of coin wealth because weaker hands capitulate into severe financial pain. 
Using the UTXO Realized Price Distribution (URPD) indicator, Glassnode noted that more consolidation and duration may still be required in the current bear market because coins changing hands are lower than in the 2018-2019 bottom discovery phase where 22.7% of total supply was redistributed.
The market insight provider pointed out:
"Performing the same analysis in 2022, we can see that around 14.0% of supply has been redistributed since the price fell below the Realized Price in July, with a total of 20.1% of supply now having been acquired in this price range."
Even though Bitcoin is getting ready to exit the bottom, the bear-to-bull transition has not completely formed because of the lack of a convincing influx of new demand. 
Meanwhile, crypto trading firm Cumberland recently highlighted that Bitcoin volume remained absolutely massive given that BTC derivatives worth approximately $50 billion were being cleared on crypto exchanges daily, Blockchain.News reported. 
Image source: Shutterstock